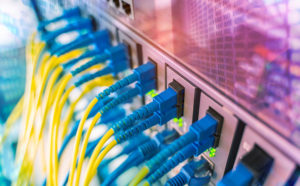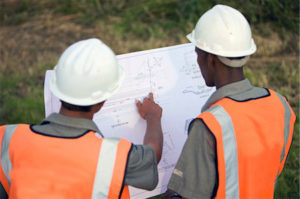 A well-designed fiber optic network can help maximize efficiency, while minimizing operational costs. As a result, a well thought out design should provide you with a plan based on your particular environmental conditions, budgets, and operational dynamics. For instance, a detailed approach for developing engineered drawings to use during construction.
At JM Fiber Optics, we will work with you every step of the way. We'll develop detailed engineered CAD drawings, required permits, detailed cost estimates for labor and materials and more. Our professional engineers are experienced in taking our planning tools and converting them into final engineered drawings and specifications.
Project Management
One of the primary reasons to turn to JM Fiber Optics for turn-key services is our Project Management experience and technical expertise. Through design, construction, testing and commissioning, there are handoffs that must be coordinated and facilitated. With a turn-key project, we will take the burden of project management and facilitation off your hands. Because of this, we can execute the various phases of your project within budget and on-time. Additionally, it allows us to manage small and large scale fiber network projects across multiple facets to meet goals and expectations.
Consulting
JM Fiber Optics has worked on fiber infrastructure projects across the country. We have experienced many issues that you will likely face as you develop your project scope. Subsequently, this could impact costs and force unnecessary delays. For over 30 years, we have developed proven strategies to coordinate your project, minimize network costs, and maximize your return on investment. As a part of our consulting features, you will receive:
Project approach
Design methodology
Material specification
Bill of material
Construction process analysis
Preliminary project schedule
Contractor qualifications
Specification updates to the latest ANSI/TIA standards
and more …
For more information about our professional services, feel free to contact us at any time or give us a call toll free at 1-888-343-4237.